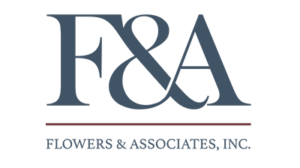 On March 19, 2020, Governor Gavin Newsom signed executive order N-33-20 requiring that "all individuals living in the State of California to stay home or at their place of residence except as needed to maintain continuity of operations of the federal critical infrastructure sectors." In light of this order, Flowers & Associates, Inc. (F&A) will remain open and operational throughout the shelter in place order as we are considered one of the "16 critical infrastructure sectors" as listed here:
https://www.cisa.gov/identifying-critical-infrastructure-during-covid-19
http://www.agc-ca.org/News-Press/News-Forms/UPDATE–COVID/
F&A is committed to the health and safety of its staff, clients and the communities we serve. For the duration of this crisis, F&A will continue to work towards the successful, on time completion of all projects and services we provide. F&A has taken precautions to keep our practices and facilities safe, sanitized and operational and will continue to monitor updates and recommendations from the Centers of Disease Control (CDC), the World Health Organization (WHO) and governmental agencies.
We thank you for your patience and understanding during this challenging time.