Our Principals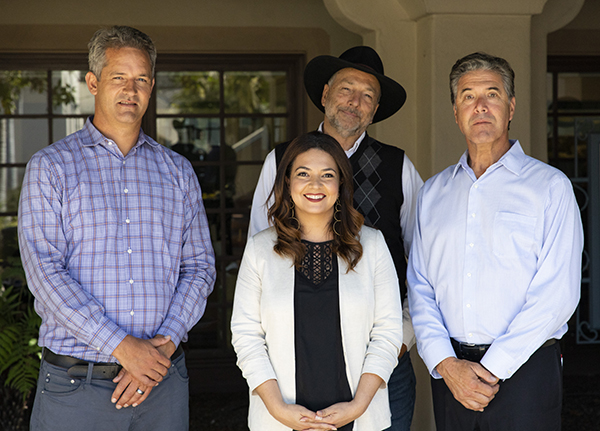 F&A was founded in 1977 by Bob and Steve Flowers and over its 40+ years had established itself as one of the leading Civil Engineering firms in Santa Barbara. With the semi-retirement of Steve Flowers and full retirement of Bob Flowers at the end of 2018, F&A was primed for big changes. Management put in place a restructuring plan from within the company and a new chapter of leadership emerged in early 2019.  These changes included new Principals taking the helm to lead the company into the next chapter and level of business.
In 2016, Robert Schmidt joined F&A as a Principal Engineer and is now our company President. Mr. Schmidt has been involved in a diversity of engineering planning and design applications but specializes in site development civil engineering with particular emphasis on large scale institutional, commercial/industrial, residential and resort development projects. Vern Williams joined F&A in 1982 and became a Principal Engineer in 1985.  He has been involved in projects in the local area and in northern California for both private and public sector clients and is now our Chief Financial Officer. Alan Chierici joined F&A in 1988 and now heads our Construction Engineering Division and is our new Vice President.
F&A has added to our portfolio of services with Gelare Macon as Principal Planner of the firm. With Ms. Macon's direction and planning expertise, F&A has brought on new planners and permit expediters to help guide clients in their land use planning and development needs.
A New Chapter of Leadership